June Newsletter and Gift Offer
The Lord has blessed this ministry beyond measure. We recently held our annual board of directors meeting and as we began to look over the past year, we were overwhelmed at what God did. In spite of a world-wide pandemic, we were able to witness 940 public professions of faith making a total of 81,342 in the history of the ministry. Those numbers are the only ones that truly matter! The reason this ministry began was to reach the unreached for Jesus and when we fail to reach others, we will fail as a ministry. To God be the glory for all He has done. We encourage you to read the full ministry report by clicking here. We share this to not brag on ourselves but to share accountability of what God has entrusted us with. God is so good!
One of the ways we continue to reach others is through the ministry of free gift offers. Many years ago, we felt it best to start offering ministry items, free of charge. This facet of the ministry has continued to grow each year as we send items all around the world to encourage and challenge those seeking the Lord. This month we are featuring two sermons in a gift offer entitled, "Fire and Smoke." The sermons include, "Strange Fire" by Calvin Ray Evans and "Smoke Filled House" by Brian Baer. The Lord used these sermons to inspire the Christian to remain holy and allow the presence of God to fill the home of your heart. These two sermons are available on a DVD or Audio CD, free of charge. Simply contact our ministry office at 800-767-8713 or fill out the form to receive this anointed gift offer!
Our Gift to You!
Please continue to pray for us. We rely heavily on your petition to God on our behalf. We've never needed Him more than we do right now! May we all pray for His power and presence in our lives!
Serving a Risen Savior,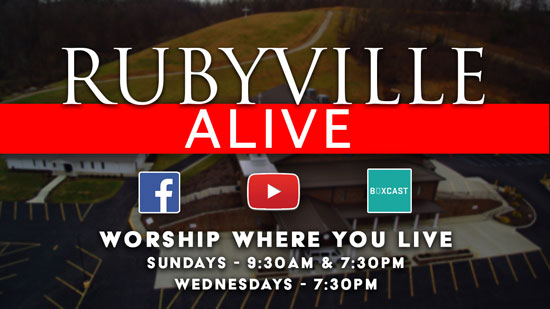 We appreciate the many who are continuing to watch, not only our TV broadcast, but our services from the Rubyville Community Church. It is our hope that in-person services will start to happen soon for you. However, until that time, feel free to continue to worship with us at Rubyville Alive! We are so thankful for the leaders of RCC and their willingness to share the blessings the Lord has given them!
Join us ONLINE for special singing and preaching each Sunday at 9:30am & 7:30pm and again on Wednesday at 7:30pm. What we share will be "live" instead of pre-recorded. This will be a great way to keep you "spiritually healthy" during this time. Your praise to the Lord is the most genuine when nobody else sees it but the Lord and those you live with see your praise. So, grab your Bible and watch "Rubyville Alive" on the Rubyville Community Church Facebook page. Friends and family that do not have Facebook may also watch us LIVE on YouTube (link provided below). For those with Roku TV, Fire TV or Apple TV, load the Boxcast app and search for the Rubyville Community Church. Let's Have Church!

Facebook - @rubyvillechurch
YouTube - https://www.youtube.com/channel/UCfkBiNedfwiLdcdJFeZNu7g
Please_call our office at 800–767–8713 to reconfirm our schedule or for directions.
Our office hours are Monday through Friday, 8:30am to 4:30pm EST.

Thanks to those who make a donation to provide these free sermons.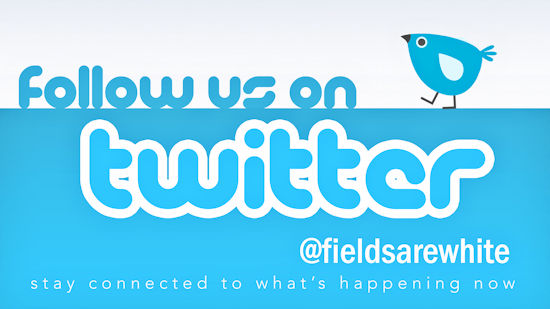 This Web site is an extension of Evangelistic Outreach, Inc. Dr. Calvin Ray Evans, Director, and the staff, do not personally profit in any way from this Web site. All finances received from this work are used to spread the Word of God throughout the world. Therefore, please pray about supporting this ministry with a monthly or one time gift. God has provided the funds through those who love Him and this ministry so that we can offer sermons, free of charge. But we still need others to stand with this ever growing ministry to make sure the message of Jesus Christ reaches a lost and dying world.

Call us: 800-767-8713 | Write us: 299 Ohio Ave., New Boston, OH 45662