March Newsletter and Gift Offer
As you may know by now, our state is now under a "Stay Home Order." Since people are not able to come for worship, we want to bring WORSHIP TO YOU! For the next few services, we encourage you to join us ONLINE for special singing and preaching each Sunday at 9:30am & 7:30pm and again on Wednesday at 7:30pm. What we share will be "live" instead of pre-recorded. This will be a great way to keep you "spiritually healthy" during this time. Your praise to the Lord is the most genuine when nobody else sees it but the Lord and those you live with see your praise. So, grab your Bible and watch "Rubyville Alive" on the Rubyville Community Church Facebook page. Friends and family that do not have Facebook may also watch us LIVE on YouTube (link provided below). For those with Roku TV, Fire TV or Apple TV, load the Boxcast app and search for the Rubyville Community Church. Let's Have Church!
Facebook - @rubyvillechurch
YouTube - https://www.youtube.com/channel/UCfkBiNedfwiLdcdJFeZNu7g
SMOKY MOUNTAIN CAMP MEETING HAS BEEN CANCELLED
We are heart broken to announce that the Smoky Mountain Camp Meeting that was scheduled for April 20th - 23rd has been canceled. This decision is not one we wanted to make. However, with the current guidelines in place for the COVID-19 virus, the decision was made for us.
We know you are understanding but we sincerely apologize for any inconvenience this has caused. We ask that you would join us in prayer for our nation, its leaders and our churches.
God has a purpose and we cannot let this divide us. We must unite our efforts and bombard Heaven as never before. Jesus Christ is coming!
Now more than ever, lift up your head, our redemption is drawing nigh! If you have anymore questions/concerns, please contact our ministry office at (800) 767-8713 or email me.
This month has always been a time of special memories for us here at Evangelistic Outreach. Our Founder, Calvin Evans, was born on March 30, 1930. He is now with the Lord but the amazing vision he had still burns as the heart of the outreach efforts. Every time a new door opens we reflect of his willingness to go where God wanted him to go. Every time a gift of love comes to the ministry to meet unexpected needs we remember the great faith he had to start this work for the Lord. Every time a soul is touched by the Gospel we reminisce about the passion he had to reach the lost and see people saved. The vision is still strong and has carried on because of the love each one of you have for us. Your prayers cover us. Your support provides for us. Your compassion stirs us. We still realize the Lord sent you to labor alongside of us in this labor of love. We could never thank God enough for what He has done through the life of Calvin Evans and those of you who have shared in his vision to touch lives by the millions for the glory of God.
Winterfest in Morehead, KY was a great meeting and we were blessed to be able to capture some footage from the anointed services. This month's free gift offer includes two messages. One from Calvin Ray Evans, "Stopping Short of the Promise Land" & another sermon from myself entitled, "A Storm is Coming." There is also added bonus singing footage from Mike Blanton & Evidence. Fill out the form below or contact our office at (800) 767-8713.
Our Gift to You!
Please worship with us this month as we continue to travel many miles preaching the Word of God. Almost every night in the month of March, we will be ministering. We ask for your prayers that the strength of Almighty God would empower us to preach, pray and praise!

Please_call our office at 800–767–8713 to reconfirm our schedule or for directions.
OOur office hours are Monday through Friday, 8:30am to 4:30pm EST.

Thanks to those who make a donation to provide these free sermons.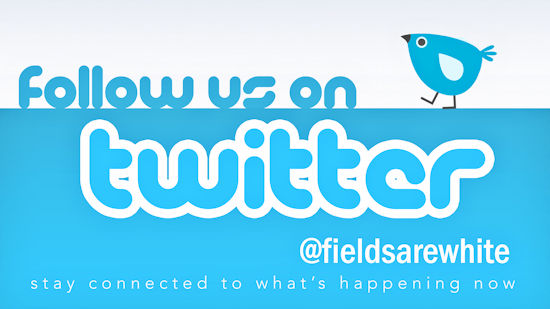 This Web site is an extension of Evangelistic Outreach, Inc. Dr. Calvin Ray Evans, Director, and the staff, do not personally profit in any way from this Web site. All finances received from this work are used to spread the Word of God throughout the world. Therefore, please pray about supporting this ministry with a monthly or one time gift. God has provided the funds through those who love Him and this ministry so that we can offer sermons, free of charge. But we still need others to stand with this ever growing ministry to make sure the message of Jesus Christ reaches a lost and dying world.
Call us: 800-767-8713 | Write us: 299 Ohio Ave., New Boston, OH 45662